IT Solutions for Agribusiness: Empowering Your Operations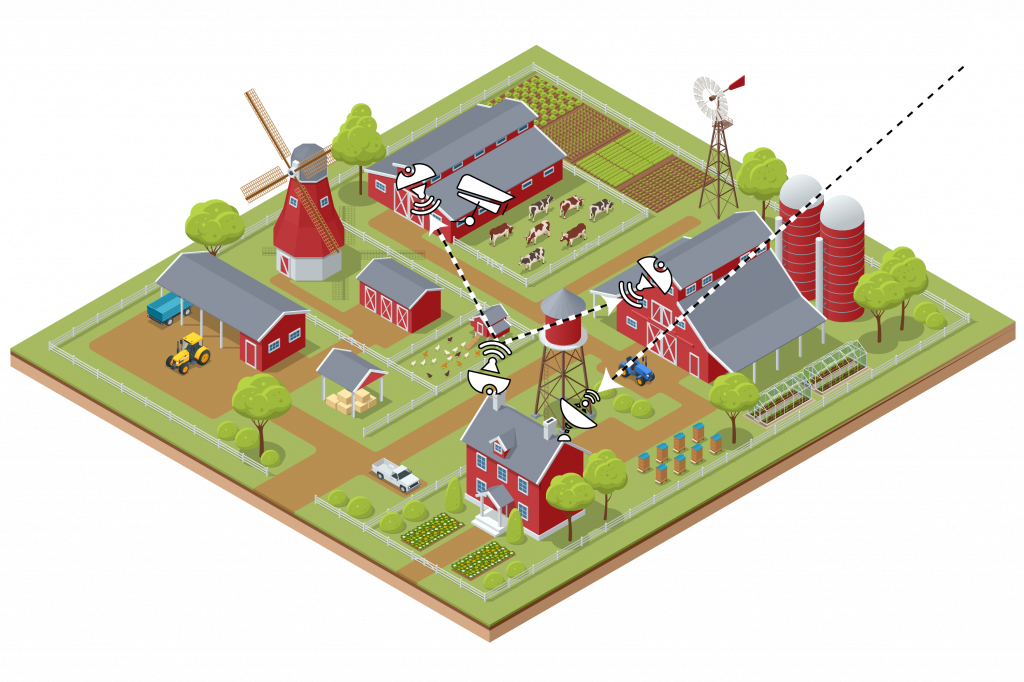 At Atom Automation, we recognize that technology is the backbone of modern agribusiness. Our comprehensive IT solutions are designed to enhance your operations, ensuring that you stay connected, secure, and efficient. Here's how we can support your business:
WiFi Installation and Optimization
Stay connected with our robust WiFi solutions. We provide professional installation and optimization services, ensuring seamless connectivity across your entire operation. Whether in the office or out in the field, our WiFi solutions keep you in touch and in control.
Security Cameras and Sensors
Protect your assets with our state-of-the-art security solutions. We install top-tier security cameras and sensors, providing you with real-time monitoring and peace of mind. Our security systems are tailored to your specific needs, offering comprehensive protection for your facilities and equipment.
Smart Solutions for Home and Yard
Enhance your living and working spaces with our innovative smart solutions. From intelligent irrigation systems to automated lighting, we bring the latest in home automation to your doorstep. Our smart solutions are designed to simplify your daily routines and elevate your lifestyle.
Computer Hardware and Software Support and Sales
Keep your technology running smoothly with our expert support. We offer a wide range of computer hardware and software services, from sales to maintenance and troubleshooting. Our experienced team is here to assist you with all your IT needs, ensuring that your systems are reliable and up-to-date.
Why Choose Atom Automation?
Our commitment to excellence extends beyond our core automation services. With a deep understanding of the unique needs of agribusinesses in Western Canada, we provide IT solutions that are not only cutting-edge but also practical and affordable. Our team of experts, who come from farming families and communities, is dedicated to your success.
At Atom Automation, we believe in building strong relationships with our clients. We work closely with you to understand your specific needs and tailor our services accordingly. Your satisfaction is our priority, and we stand by our work every step of the way.
Contact Us
Ready to take your agribusiness to the next level? Contact us today to learn more about our IT solutions and how we can help your business thrive.